Safeguarding Team Multi Pack
This Safeguarding Team Multi Pack offer has been placed together for Schools, Nurseries, Pre Schools and organisations needing a thorough training package in Safeguarding Children in Education.
It will ideally suit Head Teachers, School Governors, Teachers, Head of Years, Child Protection Officers, Children Homes Manager / Deputies, Head of Care, Nursery and Children Centre Managers, FE Managers, Doctors, Nurses, Dental Staff and those with any pastoral care responsibilities needing to qualify the whole team.
What is included:
3 x Safeguarding Children Level 3 courses (e-Learning) valid for 2 years from completion. £210
3 x Safer Recruitment in Education courses (e-Learning) valid for 1 year/12 months from completion. £150
24 x Safeguarding Children Level 2 courses (e-Learning) valid for 3 years from completion. £576
This package should cost £747 so you are making a saving of £352.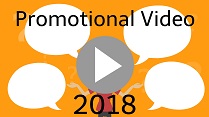 Further information about these qualifications
Please see each individual course information on our website.
CPD – These courses can be used towards your Professional Development,
Ofsted – Ensure you meet the guidelines set by Ofsted, Dental and Medical boards by completing these awards.
HSE/Environmental Health – Not applicable.
Certification – Once you and your team have completed your/their courses you can then print off your/their certificates. If you/they do not pass your/their online test first time then you/they have nothing to worry about, just read through the literature again and retake your/their online test until you/they do.
FREE Updates - From the moment you purchase your courses right through until your certificate completion date you will be eligible to read any updates that are connected to your chosen course FREE of charge. We shall contact you via email to confirm any updates and changes. Alternatively you can just log in to your account to view them.