UK Bundle 4: Health and Safety
This "Health and Safety Bundle" has been designed for the individual who wants value for money, the cost of these courses individually would be £72, so you are making a saving of £36 per bundle - HALF PRICE!
This Bundle includes 3 x courses:​
Health and Safety in the Workplace Level 2
Fire Warden Level 3
First Aid in the Workplace Level 3
This Bundle will ideally suit those working in the Trade Industry, Maintenance workers, Builders, Roofers, Gardeners, Landscapers, Contractors, Construction workers, Premises managers, Janitors and Security staff.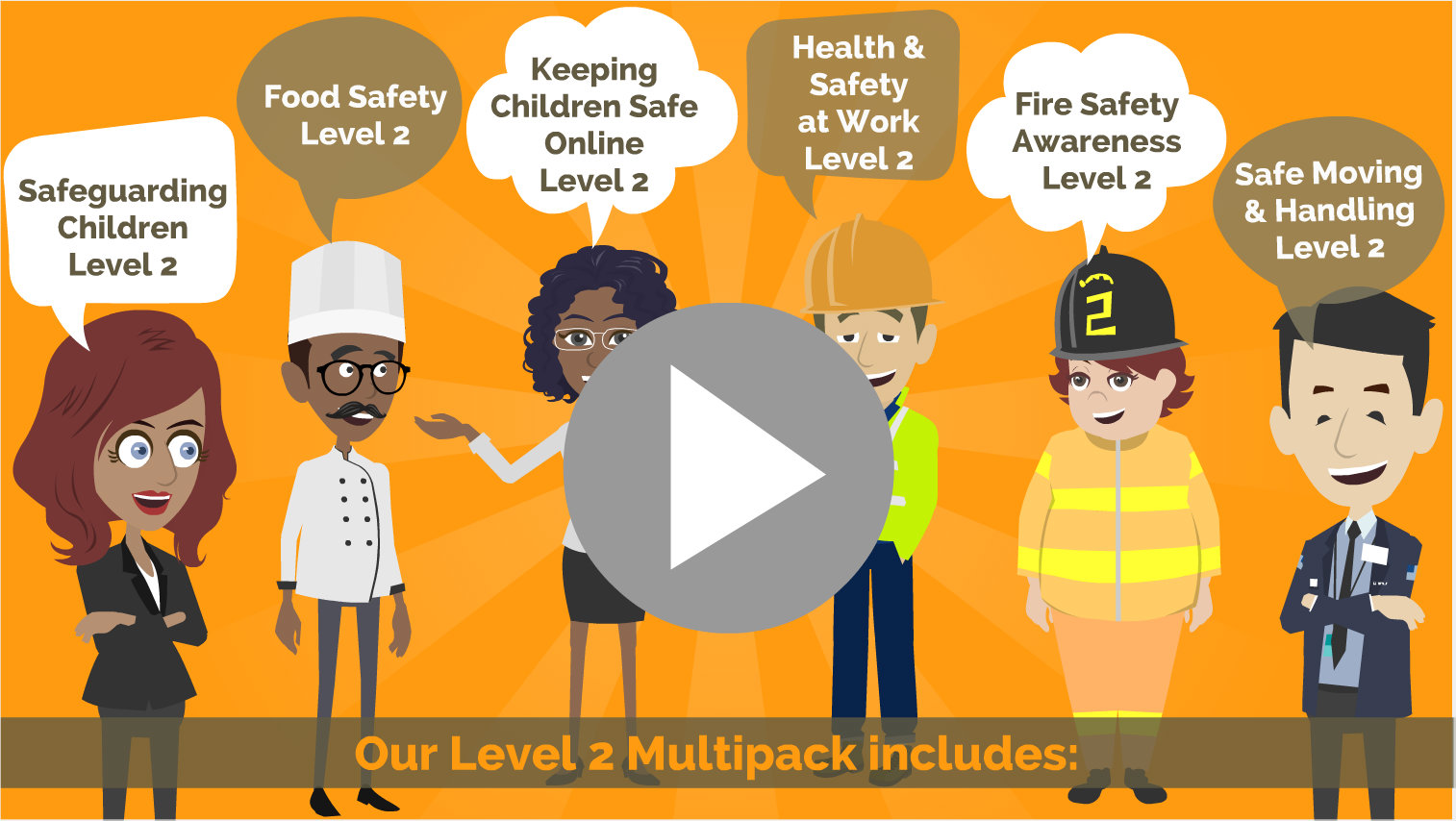 Further information about this qualification
CPD – This will depend on each individual course above - see each course decription for further details..
HSE/Environmental Health – Feel safe in the knowledge that these individual qualifications are recognised as appropriate training with the HSE & Environmental Health/Local Council.
Ofsted – Ensure you meet the guidelines set by Environmental Health., Local Councils,HSE, Ofsted, ISI and ISA by completing this bundle.
Certification – Once you have completed each course you can then print off your certificate and pass to your employer. If you do not pass your online test first time then you have nothing to worry about, just read through the literature again and retake your online test until you do.
Valid for 3 Years - Each course takes approx 2-3 hours to complete. Your certificate shall remain on our system for 12 months from the date of completion.
Progression - We would suggest the Level 3 in each of the above.
FREE Updates - you are welcome to look back over the course modules for a further 12 months from your course completion date.
Terms and Conditions - Please note that 1 x Bundle is for 1 x candidate and Bundles cannot be split up. See Terms and Conditions link obove for forther details.
*Bundles are sometimes referred to as Packs or multi Packs.
Bulk Discounts
10% discount on 10+ Bundles
15% discount on 25+ Bundles
20% discount on 50+ Bundles
25% discount on 100+ Bundles
30% discount on 250+ Bundles
35% discount on 500+ Bundles
40% discount on 1000+ Bundles