Safeguarding Team Multi Pack
This Safeguarding Team Multi Pack offer has been placed together for Schools, Nurseries, Pre Schools and organisations needing a thorough training package in Safeguarding Children in Education.
It will ideally suit Head Teachers, School Governors, Teachers, Head of Years, Child Protection Officers, Children Homes Manager / Deputies, Head of Care, Nursery and Children Centre Managers, FE Managers, Doctors, Nurses, Dental Staff and those with any pastoral care responsibilities needing to qualify the whole team.
What is included:
3 x Safeguarding Children Level 3 courses (e-Learning) valid for 2 years from completion. £210
3 x Safer Recruitment in Education courses (e-Learning) valid for 1 year/12 months from completion. £150
24 x Safeguarding Children Level 2 courses (e-Learning) valid for 3 years from completion. £576
This package should cost £747 so you are making a saving of £352.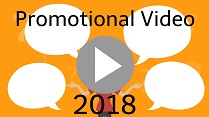 Further information about these qualifications
Please see each individual course information on our website.
CPD – These courses can be used towards your Professional Development,
Ofsted – Ensure you meet the guidelines set by Ofsted, Dental and Medical boards by completing these awards.
HSE/Environmental Health – Not applicable.
Certification – Once you and your team have completed your/their courses you can then print off your/their certificates. If you/they do not pass your/their online test first time then you/they have nothing to worry about, just read through the literature again and retake your/their online test until you/they do. Your certificates shall remain on our system for 12 months from the date of completion.
FREE Updates - you are welcome to look back over the course modules for a further 12 months from your course completion date.