Safeguarding Children Level 2
This Safeguarding Children Level 2 course will ideally suit Teaching Staff, Child minders, Play workers, Carers, Nursery staff, Sports staff, Police Officers and those needing a thorough and professional training in Safeguarding.
Our Safeguarding Children Level 2 e-Learning course provides theoretical and case study based training for anyone that works or volunteers with children aged from birth to 16yrs. This course shall develop both your competence and confidence in carrying out your role in safeguarding children or those just needing a Safeguarding Children Level 2 refresher. This qualification provides intermediate Level 2 knowledge of child protection and will help you to recognise and know what to do if you believe that a child is at risk.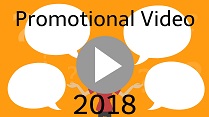 Course Objectives
Explain the concepts of protection, vulnerability and significant harm in relation to children
Identify the responsibility of individuals in protecting children
Define abuse and identify the indicators and related examples of physical and emotional abuse
Identify the indicators and related examples of sexual abuse, neglect and bullying
Explain the nature of child protection law and the related processes for managing disclosure
Apply a range of knowledge and understanding to solve practical child abuse situations
This course will also link to the latest Government publications:
1. Education for a Connected World framework - 23rd Feb 2018
2. Teaching Online Safety in Schools - 26th June 2019
3. Keeping Children Safe in Education - 02nd September 2019
Further information about this qualification
Certification – Valid for 3 Years and Ofsted and local council recognised and is available to download and print once completed. Your certificate shall remain on our system for 12 months from the date of completion.
Duration: Approx 1-2 hours to complete.
Progression - We would suggest the Safeguarding Children Level 3 Designated Officer DSL course and Safer Recruitment in Education course.
FREE Updates - you are welcome to look back over the course modules for a further 12 months from your course completion date.
Bulk Discounts
10% discount on 10+ courses
15% discount on 25+ courses
20% discount on 50+ courses