First Aid in the Workplace Level 3
Course information
This online First Aid in the Workplace Level 3 course is essential for anyone that works from home or in their place of work, supplying you with the knowledge and confidence to perform first aid on work colleagues.
Annual refresher training
If first aiders are unable to access annual refresher training face to face during the coronavirus (COVID-19) outbreak, HSE supports the use of online refresher training to keep their skills up to date - further details
This course can also be used as an annual refresher during the current climate according to the HSE.
Using HD videos and written guidance, this online course is specially designed to help workers recognise emergency situations, treat conditions and day to day injuries and ensure you take the right course of action in an emergency.
Who should enrol on this First Aid in the Workplace Level 3 Course?
This online course is suitable for anyone within a business or office environment that wishes to learn new skills or refresh previous skills using the most up to date practices where a qualified first aider is not required according to the first aid risk assessment No previous experience or qualifications are needed to complete this training as all basic first aid techniques are covered in detail throughout this course.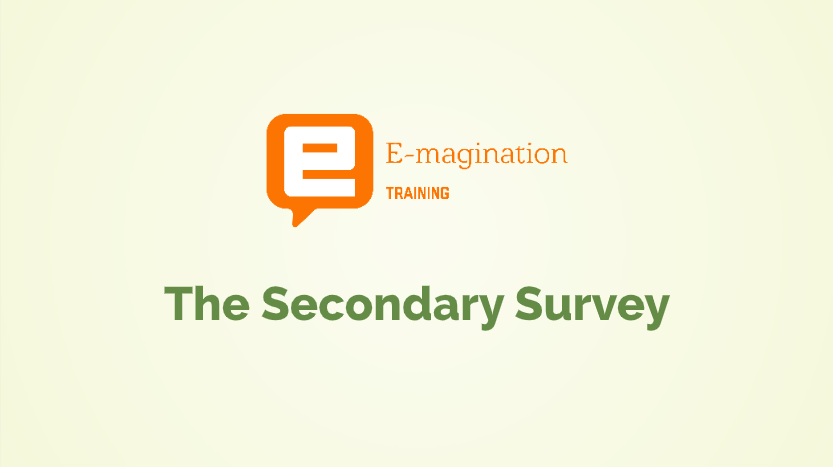 Will this course allow me to become a Qualified First-Aider?
For environments with significant health and safety risks, a formally trained first aider may be required on-site to deal with accidents. The level and type of training that is appropriate will be determined by the company's risk assessment. To become a "Nominated" and "qualified" first aider in the workplace, complying with HSE regulations, you will need to undertake the "First Aid at Work Level 3" 18 hours / 3 days training course or the "Emergency First Aid at Work Level 3" 6 hours / 1 day training course or similar (we provide these training courses).
The HSE UK have recently stated that online training is currently acceptable as annual refresher for First Aid at Work Level 3 and Emergency First Aid at Work Level 3.
If you are looking for a course to comply with HSE requirements, then please click on one of the following links First Aid at Work Level 3 or Emergency First Aid at Work Level 3 or visit our website at www.emtrg.co.uk
Guidance on choosing a provider for this can be found online: www.hse.gov.uk/pubns/geis3.htm
Course Content
The Primary Survey - Casualty Management, The Priorities of Treatment, First Aid Kits, Record Keeping and The Primary Survey.
The Secondary Survey - The Recovery Position, Spinal Injuries, Shock and Serious Bleeding.
Resuscitation - CPR for Adults and AED (Defibrillators)
First Aid for Secondary Injuries - Burns and Scalds, Head Injuries, Fractures/Broken Bones, Eye Injuries, Choking, Allergies, Asthma, Heat Stroke, Cuts and Grazes and Nose Bleeds.
Illnesses and Conditions - Diabetes, Epilepsy, Sprains and Strains, Poisoning, Hyperventilation, Strokes, Angina and Heart Attacks.
Further information about this qualification
Course Delivery: Online.
Certification: Valid for 3 Years. Download and print your certificate.
Duration: Approx. 3-6 hours to complete.
Recognised by: HSE, Ofsted, ISI, ISA, HMIE, Estyn, Sports and Medical regulating bodies and childminding agencies.
Progression - We would suggest the Anaphylaxis Awareness Level 2 course and the Defibrillator Awareness Level 2 course.
FREE Updates - From the moment you purchase your course right through until your certificate completion date you will be eligible to read any updates that are connected to your chosen course FREE of charge. We shall contact you via email to confirm any updates and changes. Alternatively you can just log in to your account to view them.
Course Objectives
By the end of the course, you will:
Understand workplace first aid regulations and the contents of a first aid kit.
Know how to conduct a primary survey on a casualty.
Know how to administer CPR to a casualty.
Know how to put casualties in the recovery position.
Be able to deal with and respond to spinal injuries, shock and serious bleeding.
Be able to deal with and respond to burns and scalds, head injuries, fractures, eye injuries, choking, allergies, asthma, heat stroke, cuts and grazes and nose bleeds.
Know how to care for people suffering from diabetes, epilepsy, sprains and strains, poisoning, hyperventilation, strokes, angina and heart attacks.
Understand the importance of recordkeeping.
Bulk Discounts
10% discount on 10+ courses
15% discount on 25+ courses
20% discount on 50+ courses
25% discount on 100+ courses
30% discount on 250+ courses
35% discount on 500+ courses
40% discount on 1000+ courses