Accreditation Online
Emagination Training offers a wide range of educational courses suitable for individuals and groups.
We will provide you with the highest quality training available.
"I have been working with Emagination Training for the past 6 years. They deliver our training to our Police Officers and Police Cadets. Their training is interactive, fit for purpose and up to date. The team are always on hand to assist with enquiries." Graeme Ironside MSc, Safeguarding Manager National Volunteer Police Cadets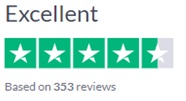 Our courses are accreditied by The CPD Accreditation Group, 71 Shelton Street, London. WC2H 9JQ, 0208 3966 340 / www.thecpdaccreditation.group

We are aspiring to CPD all of our online learning and this takes a lot of time and effort to complete.
The following online courses are already CPD Accredited:
Safeguarding Children Level 1 (2 Points)
Safeguarding Children Level 2 (3 Points)
Safeguarding Children Level 3 Deignated Lead (4 Points)
Food Safety in Hygiene and Catering Level 2 (3 Points)
Paediatric First Aid Level 3 (6 Points)
First Aid in the Workplace Level 3 (6 Points)
EFR Primary and Secondary Care (6 Points)
Fire Safety Awareness (3 Points)
Fire Warden Level 3 (4 Points)
Safeguarding Vulnerable Adults Level 3 (4 Points)
Anaphylaxis Awareness Level 2 (3 Points)
All our courses are designed to be enjoyable, informative and interactive.
Bulk Discounts
10% discount on 10+ courses
15% discount on 25+ courses
20% discount on 50+ courses
25% discount on 100+ courses
30% discount on 250+ courses
35% discount on 500+ courses
40% discount on 1000+ courses