Safeguarding Vulnerable Adults Level 3 (DSL)
Course information
Our Safeguarding Vulnerable Adults Level 3 Designated Safeguarding Officer (DSL) course is for anyone who is responsible for Safeguarding Adults within their establishment such as Head Teachers, Governers, Heads of Year, Safeguarding Officers, Adult Care Home Managers, Doctors, Nurses, Dentists, Care Assistants/Teachers and those with Adult pastoral care responsibilities. This course is set up for those working in settings such as:
Care Homes, Higher Education Establishments, Academies, Universities, SEN Centres, Medical Centres, Dentists.
We recommend that those taking this course should have previously attended the Safeguarding Vulnerable Adults Level 2 course so that they have an up-to-date understanding of Safeguarding Adults.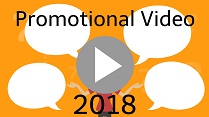 Further information about this qualification
Certification – Valid for 2 Years and Ofsted, local council and Safeguarding Adults Board recognised,
Duration: Approx 2-6 hours to complete.
Progression - We would suggest the Safeguarding Children Level 3 Designated Officer DSL course and Safer Recruitment in Education course.
FREE Updates - for the duration your qualification is vaild.
Bulk Discounts
10% discount on 10+ courses
15% discount on 25+ courses
20% discount on 50+ courses